Maintain Any Driving Surface
Whether you own a home or office building or work with a government agency, you know how important it is to maintain any driving surface. Hire us as your asphalt paving services provider to handle any small road, driveway or parking paving, maintenance and patching. Big or small, we do it all.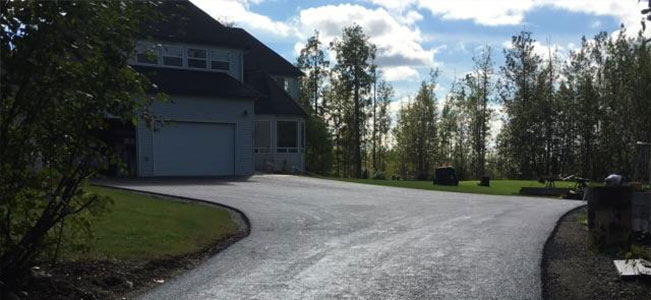 Driveway paving services
You'll find a network of single and private driveways and pipestems in every residential neighborhood. When these surfaces sustain damage, it's important to repair issues before they cause your vehicle problems or decrease the curb appeal of your property. We can pave gravel drives, as well as fix slope and drainage issues affecting your driveway's integrity.
Small road paving
Roads riddled with potholes may lead to automotive damage and accidents. Hire an asphalt contractor to improve conditions on your road to avoid any liability should an accident occur. We have years of experience handling grading, drainage and curb paving.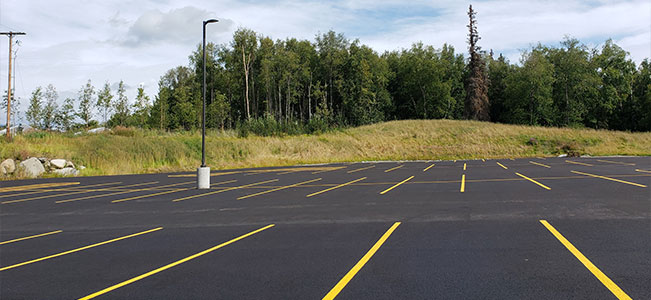 Parking lot paving
Parking lots are a convenience to any business and the patrons visiting it. Make sure your parking lot paving is safe, easily navigable and well-maintained. Our parking lot pavers deliver complete asphalt paving services that include ADA-compliant striping, to ensure safe, easy access to your commercial property.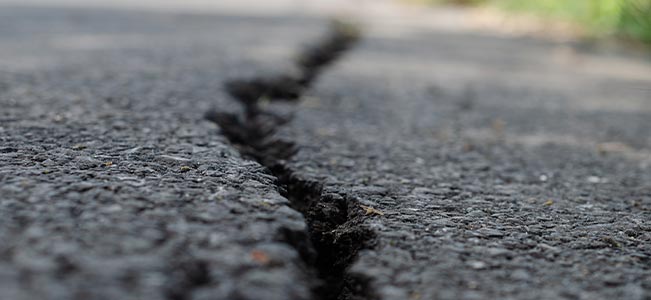 Asphalt repairs
As asphalt ages, the damage sustained comes in different forms, such as cracks and potholes. We combat these signs of wear and tear with patches for sinkholes, potholes, damaged asphalts, or old driveways.
Get a Free Estimate
Homeowners, businesses and municipalities trust Pioneer Peak Asphalt Services for our highly-rated work quality and focus on customer care. Contact us now at 907-357-2824 to schedule an appointment on our asphalt services for a free estimate on your road, parking lot or driveway paving services.